VH1 CLASSIC ON TAP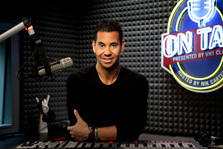 Posted: Aug 31, 2012
Happy Friday! It's August 31st, 2012 and… Wait, what?! The summer is over? Man does time fly…
As we try and recall where our summer went, here's what Nik will be serving tonight On Tap:
We'll hear from Twisted Sister's Dee Snider, Dennis DeYoung tells us about the uniqueness of Styx and Journey's Jonathan Cain talks about saying "see ya later," to Steve Perry.
On top of that we'll bring you audio from Steve Miller, David Bowie, Neil Young, Tommy Lee and so much more!
The classic rock will be loud, the beers will be cold, so pull up a chair at our Rock Bar tonight from 7pm to Midnight (EST).
No Comments »
No comments yet.
RSS feed for comments on this post. TrackBack URL
Leave a comment