VH1 CLASSIC ON TAP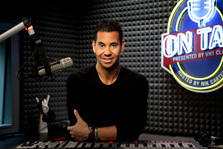 Posted: Feb 08, 2013
Come on down to the On Tap Rock Bar for a rockin' good time tonight!
Tonight, Nik Carter and the On Tap Crew have exclusive audio from Motley Crue's birthday boy Vince Neil on the band's behavior and reputation that surrounded them in the 80′s.
Also On Tap tonight, Bob Seger shares on learning the difference between making an album and making a hit song.
There's also audio from Slash on why he likes to play a Les Paul.
C'mon and kick off your weekend with us!
No Comments »
No comments yet.
RSS feed for comments on this post. TrackBack URL
Leave a comment