VH1 CLASSIC ON TAP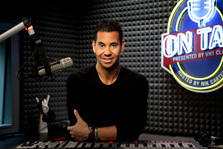 Posted: Jan 18, 2013
Happy Friday everybody! Come kick off your weekend at the Rock Bar as we have some rocking exclusives for you to hear!
Tonight Nik Carter and the On Tap Crew have exclusive audio from John Lennon on how the Beatles got themselves noticed as a band.
Robert Plant will reveal if he'll ever write an autobiography and Joe Perry goes on about songwriting.
On Tap is dishing out cold brewed rock starting at 7pm. See you there \m/
No Comments »
No comments yet.
RSS feed for comments on this post. TrackBack URL
Leave a comment