VH1 CLASSIC ON TAP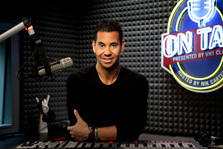 Posted: Nov 28, 2014
Whether you're tired from the tryptophan or the early morning Black Friday shopping, why not join Nik Carter and the On Tap Crew at the Rock Lounge tonight for tons of great rock music?
Tonight, On Tap with Nik Carter has lined up exclusive audio from Joe Perry, Roger Daltrey, Billy Idol and more!
Also, tonight is your LAST CHANCE to enter to win a CD copy of "Ozzy Osbourne: Memoirs of a Madman," just by tweeting the show, @ontaprocks with #OzzyOnTap.
1 Comment »
Please plays Hysteria by Def Leopard!

Comment by Ashley — November 28, 2014 @ 5:52 pm
RSS feed for comments on this post. TrackBack URL
Leave a comment