VH1 CLASSIC ON TAP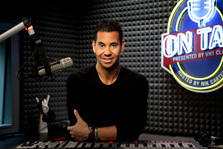 Posted: Sep 14, 2012
I feel like I just posted a Friday menu for On Tap, but low and behold, it is yet another Friday! And this is a special Friday because Nik somehow managed to get hold of the VH1 Storytellers' vault.
Tonight on VH1 Classic Presents On Tap with Nik Carter, we have exclusive audio from VH1 Storytellers with ZZ Top. No one else on radio will have this!
If that left you wanting more we also have Jon Anderson of Yes talking about writing "Roundabout," and plenty of ramblings from David Lee Roth that will make you say, "Bozdee bozdee bop didy bop."
Don't miss On Tap tonight 7 – Midnight EST and now we're streaming courtesy of WAQY Rock 102, so you have no excuses to not tune in!
No Comments »
No comments yet.
RSS feed for comments on this post. TrackBack URL
Leave a comment