VH1 CLASSIC ON TAP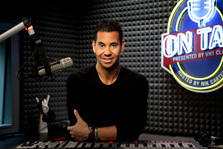 Posted: Apr 01, 2013
George Thorogood will be On Tap with Nik Carter's featured guest on Wednesday April 3rd!
Tune in to On Tap for an exclusive interview and acoustic performance at the Rock Bar.
Can't wait until Wednesday night? Check out this exclusive SNEAK PEEK which features George Thorogood discussing his almost baseball career with Nik Carter.
Click here: George Thorogood On Tap Interview SNEAK PEEK
1 Comment »
I would love to know why George Thorogood and the Destroyers dropped the Delaware from their name The Delaware Destroyers? I'm from Delaware and there are few music groups if any that come from Delaware so to have Delaware listed in the name way back in the day was pretty special.

Comment by Laura — April 1, 2013 @ 4:05 pm
RSS feed for comments on this post. TrackBack URL
Leave a comment