VH1 CLASSIC ON TAP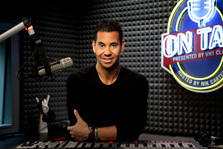 Posted: Dec 03, 2012
Ice the sting of Monday by visiting the On Tap Rock Bar tonight!
With Def Leppard's bassit Rick Savage celebrating his birthday yesterday, Nik grabs the keys to the Viacom Vault and goes Behind the Music with Def Leppard. You'll hear exclusive audio bites from Def Leppard members you won't hear anywhere else!
On top of that exclusivity we also have birthday bat shots for Ozzy Osbourne, David Gilmour prioritizes his music and Ronnie Wood remembers Montauk.
Come rock with Nik Carter and the On Tap Crew at 7PM EST!
No Comments »
No comments yet.
RSS feed for comments on this post. TrackBack URL
Leave a comment