VH1 CLASSIC ON TAP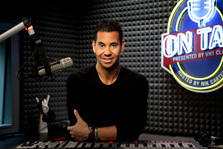 Posted: Oct 29, 2012
Not even the "Frankenstorm" that is Hurricane Sandy can keep Nik away from the Rock Bar way above Times Square in New York City tonight!
Nik goes Behind the Music with Pink Floyd!
Also On Tap tonight, time is flying for Judas Priest's frontman Rob Halford and the Wilson sisters ponder Heart's Hall of Fame possibility.
All of that plus killer rock music all show long; grab your hurricane beers and join us at the Rock Bar tonight for On Tap with Nik Carter!
No Comments »
No comments yet.
RSS feed for comments on this post. TrackBack URL
Leave a comment