VH1 CLASSIC ON TAP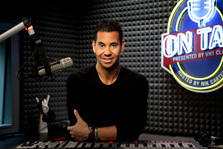 Posted: Aug 27, 2012
Mondays suck a little less with On Tap!
Here's what Nik is serving at the Rock Bar tonight:
With Lynyrd Skynyrd in the studio tomorrow, we're teasing you with "Behind the Music," with Skynyrd and you'll hear the late Ronnie Van Zant talk about "Freebird."
We have audio of Mick Jagger with his take on songwriting, the late Stevie Ray Vaughan on who taught him to play guitar, Bono tells us about changing the world through music; speaking of which, we'll change your world with plenty of killer classic rock music from 7pm – 12am EST tonight!
No Comments »
No comments yet.
RSS feed for comments on this post. TrackBack URL
Leave a comment