VH1 CLASSIC ON TAP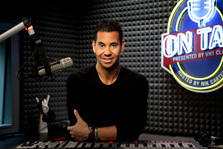 Posted: Sep 13, 2012

Who's ready to rock with us every weeknight from 7 to Midnight? Courtesy of one of our totally rockin' affiliates, Rock 102 out of Springfield, MA will be streaming our classic rock show!
You'll be able to hear all of our exclusive interviews, the finest selection of classic rock music and so much more every weeknight from 7 – Midnight EST no matter where you are!
Classic rock fans this is your calling to experience classic rock like it's never been done before on radio!
On Tap with Nik Carter Presented by VH1 Classic airs Monday through Friday from 7pm to Midnight EST.
Tune in through Springfield, MA's Rock 102 streaming player!
No Comments »
No comments yet.
RSS feed for comments on this post. TrackBack URL
Leave a comment