VH1 CLASSIC ON TAP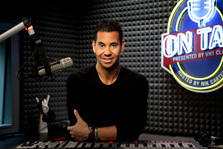 Posted: Dec 06, 2012
Tonight at the On Tap Rock Bar Nik Carter will spin tons of rockin' music as well as exclusive audio bites from your favorite rockers.
Don Henley is talking about music piracy and SPOILER ALERT: he hates it! Also on the show tonight Robert Plant finds it challenging to sing and play at the same time and Mick Jagger shares his thoughts on the new Rolling Stones documentary, Crossfire Hurricane.
CONTEST ALERT!
Make sure you tune in tonight to learn about Saint Nik's Holiday Sack – which will be a rockin' way to celebrate the holidays!
No Comments »
No comments yet.
RSS feed for comments on this post. TrackBack URL
Leave a comment