VH1 CLASSIC ON TAP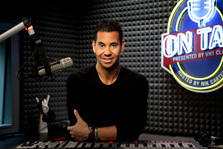 Posted: Jan 17, 2013
Nik Carter and the On Tap Crew are celebrating a rockin' day in Rock History at the Rock Bar tonight! It was on this very day, back in 1969 that Led Zeppelin I was released. To commemorate the day we have audio of Jimmy Page talking about how the first album foreshadowed what was to come.
Also on the On Tap menu tonight we have Paul McCartney on "Band on the Run," and David Bowie reveals how he knows when a song is good.
Come hang out at the Rock Bar tonight for some cold brewed rock!
No Comments »
No comments yet.
RSS feed for comments on this post. TrackBack URL
Leave a comment