VH1 CLASSIC ON TAP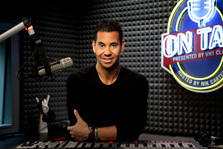 Posted: Nov 27, 2014
Gobble till ya wobble Rocker Types! Nik Carter and the On Tap Crew wish you a very Happy Thanksgiving tonight from the Rock Lounge!
While you're passing the mashed potatoes and gravy, the On Tap Crew has stuffed every hour with exclusive performances tonight.
And just because it's a holiday doesn't mean we're taking a break from the latest On Tap Twitter contest! You can enter to win a CD copy of "Ozzy Osbourne: Memoirs of a Madman," just by tweeting the show, @ontaprocks with #OzzyOnTap.
No Comments »
No comments yet.
RSS feed for comments on this post. TrackBack URL
Leave a comment