VH1 CLASSIC ON TAP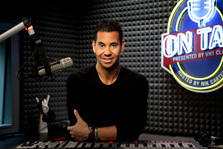 Posted: Sep 27, 2012
Tonight on VH1 Classic Presents On Tap with Nik Carter we raise our ice cold beverages and toast to Meatloaf who is celebrating his birthday today!
In honor of Meatloaf's birthday we unlock the Viacom Vault of Audio Excellence and spin an exclusive Unplugged performance of "Paradise by the Dashboard Light." You won't be able to hear this performance anywhere else!
Also tonight we'll check in with Slash who's sharing his thoughts on rock and Gregg Allman opens up about a sobering experience.
We've got the most exclusive interviews, performances and the best classic rock music playing throughout the whole show every weeknight from 7 to Midnight EST only on On Tap!
No Comments »
No comments yet.
RSS feed for comments on this post. TrackBack URL
Leave a comment