VH1 CLASSIC ON TAP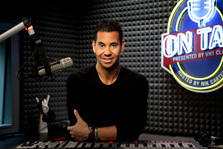 Posted: Feb 26, 2013
Happy Vintage Brew Tuesday rocker types! You voted on 'em and now we're playing 'em all show long! You'll hear the Top 5 songs that you voted on. Thanks to our affiliate WKLH for submitting the picks!
Besides tons of rock and roll, tonight on On Tap with Nik Carter we have Jimmy Page who's going to reveal what's left in the Zeppelin vaults. Also, Joe Perry talks about being a musical late bloomer and Don Felder gives us the strong points of each member in the Eagles.
Come rock out with Nik Carter and the On Tap Crew tonight \m/
No Comments »
No comments yet.
RSS feed for comments on this post. TrackBack URL
Leave a comment