VH1 CLASSIC ON TAP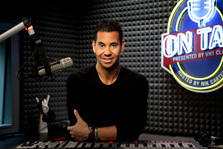 Posted: Jan 27, 2015
Nik Carter and the On Tap Crew are waiting for you at the On Tap Rock Lounge tonight for Vintage Brew Tuesday! You'll hear the Top 5 songs that YOU voted on!
Also, tune in to On Tap with Nik Carter for exclusive audio from Carlos Santana, birthday boy Nick Mason, Slash and more.
Have you heard about the latest On Tap Twitter contest?  Nik Carter is giving away a Genesis DVD and box-set to a few lucky fans who tweet the show @ontaprocks with #GenesisOnTap.
No Comments »
No comments yet.
RSS feed for comments on this post. TrackBack URL
Leave a comment