VH1 CLASSIC ON TAP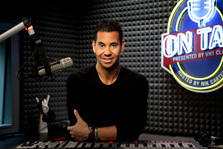 Posted: Dec 05, 2012
We've got another On Tap Exclusive tonight! Nik recently spoke with Steven Tyler so we're gonna share the exclusive conversation tonight at the Rock Bar.
The fellas talk about the new album, Steven's thoughts on the press, jamming with Jimmy Page, rumors surrounding the band and so much more!
On top of that Nik is spinning heaps and heaps of Aerosmith tunes to keep you rocking and we'll feature a track off their new album Music from Another Dimension!
Come rock with us! Rock Bar opens at 7pm EST!
No Comments »
No comments yet.
RSS feed for comments on this post. TrackBack URL
Leave a comment