VH1 CLASSIC ON TAP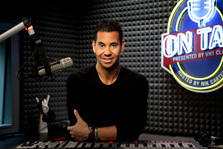 Posted: Jan 30, 2013
Happy Hump Day Rocker Types!
Come hang out with your favorite rockin' hooligans at the On Tap Rock Bar to hear exclusive audio from your favorite rockers!
Tonight on On Tap, Nik Carter and the On Tap Crew have John Paul Jones talking about writing "Stairway to Heaven." Plus we dig into the VH1 Classic Vault for audio from John Lennon on meeting Paul McCartney. And on top of all that we're celebrating Phil Collins' birthday by spinning one of his songs Unplugged-style!
See you at 7pm \m/
No Comments »
No comments yet.
RSS feed for comments on this post. TrackBack URL
Leave a comment