VH1 CLASSIC ON TAP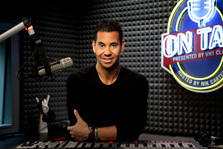 Posted: Nov 26, 2014
As you prep yourself for copious amounts of turkey and stuffing consumption, tune in to On Tap with Nik Carter tonight for an exclusive interview with Gregg Allman!
That's right, Mr. Allman will be hanging out with Nik Carter and the On Tap Crew tonight, and then tomorrow you can head to VH1.com to watch the full interview.
Don't forget that you can enter to win a CD copy of "Ozzy Osbourne: Memoirs of a Madman," just by tweeting the show, @ontaprocks with #OzzyOnTap.
No Comments »
No comments yet.
RSS feed for comments on this post. TrackBack URL
Leave a comment